"BÉBIT SENKI SEM ÜLTETHETI A SAROKBA!"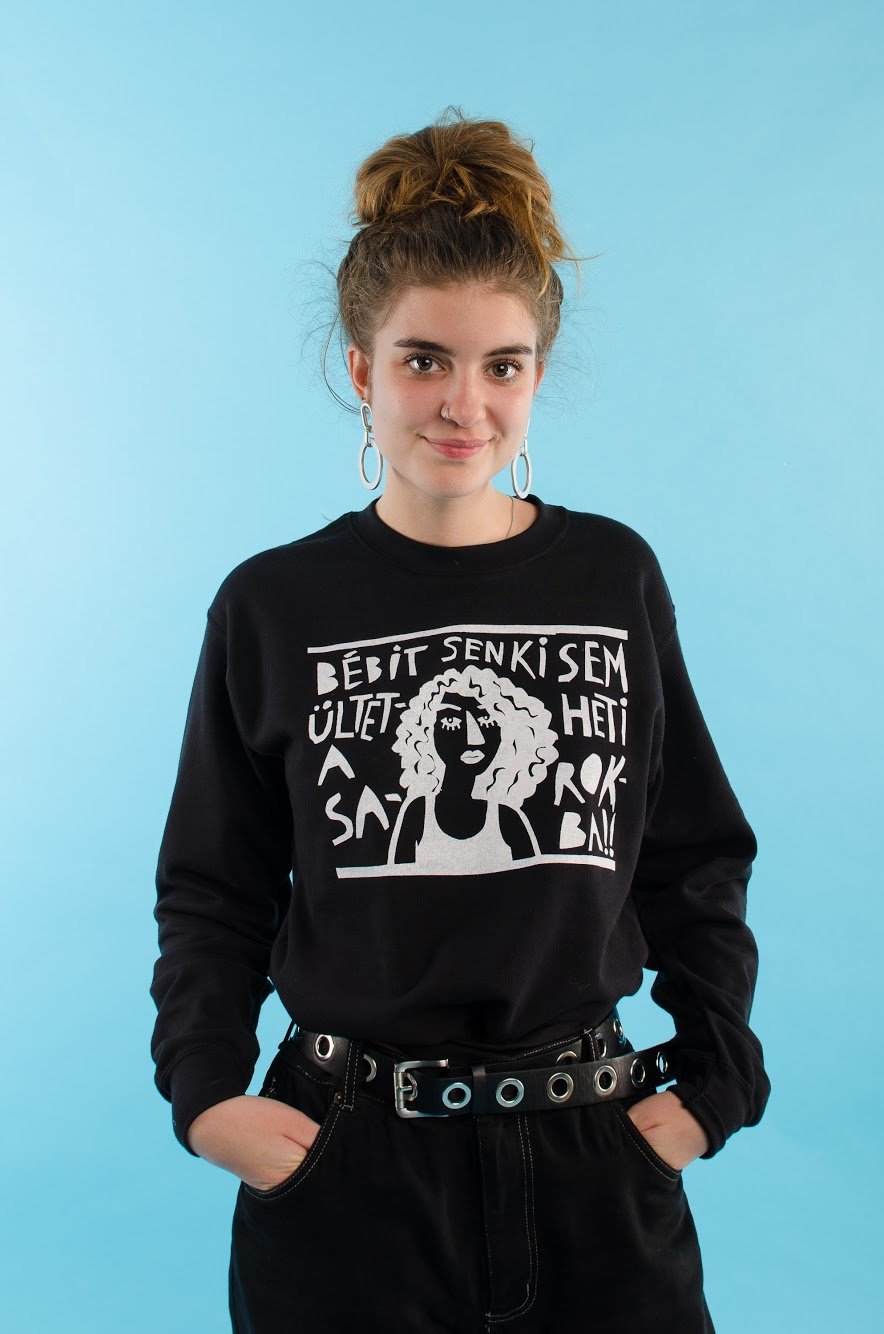 "Nobody puts baby in the corner!"
Jumper: Unisex S/M/L 100% Cotton
Top Size: Free Size (EUR 34-44)
96% Cotton 4% Elastan
Artwork by RumiZsofi / Inspired by Dirty Dancing
Made by Verkstaden in Budapest, Hungary
For free shipping to our shop (1084 Budapest, Vásár utca 4. - Use the code VERKSHOP at checkout!